Card Jitsu has finally been added to CP Rewritten – and it fully works!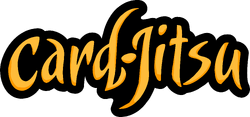 Continue reading "Card Jitsu has arrived!"
To celebrate CP Rewritten launching Card Jitsu recently, CPR Cheats are holding a Card Jitsu themed quiz!
To enter the competition, just comment below with ALL 10 ANSWERS!
When was Card Jitsu first launched on Club Penguin?
What is the colour of the 6th Ninja Belt?
What colour is Sensei's penguin?
In which month was Card Jitsu snow originally released on Club Penguin?
What is the number of the highest level card you can have?
What are the two stone statues of outside the Dojo?
True or False: "Sensei is the oldest penguin in Club Penguin".
In total, how many belts can you earn?
What is Sensei's nickname for the penguins he trains?
What is the rank of the following card?
–
The winner will receive a shoutout and special Ninja Trophy!
This competition ends next Sunday, August 27th!
Good luck!
ANNOUNCEMENT: The Item Codes page has been fully updated – feel free to check it out!
Earlier today a BRAND NEW unlock code item was released to celebrate the opening of Card Jitsu – the Stone Ninja Suit! Click "continue reading" for the full code & how to unlock it!